Series 2200 Precision Solid Flanged Reaction Torquemeters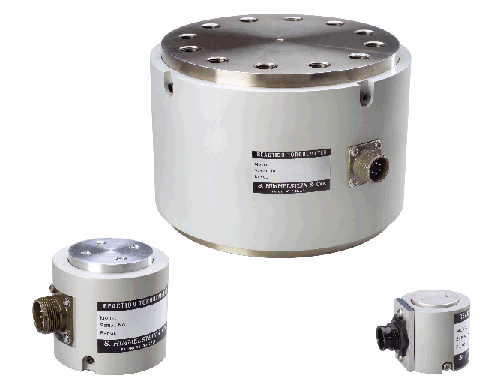 S. Himmelstein and Company introduced the 2200 Series Solid Flanged Reaction Torquemeters. These stationary sensors accurately measure static and dynamic torque of rotating and non-rotating drivelines. They are expected to find wide use in industrial torque measurement and control applications.
Outstanding features include short overall length and high torsional stiffness. Sensing elements for low capacity models are manufactured from an aluminum alloy, larger units use 15-5PH stainless steel. Because they have no bearings or rotating parts, no maintenance is required.
Series 2200 torquemeters are characterized by the ability to handle large extraneous loads (thrust and bending) with low crosstalk. They use foil strain gage technology and are temperature compensated. Available signal outputs include mV/V and 0 to ±10 Volt dc. Measurement bandwidth for the voltage output models are dc to 500 hertz. Bandwidth of the mV/V model is conditioner dependent. Voltage output models are powered by a single, unregulated, fused, reverse polarity and thermally protected power supply.
Accuracies are 0.1% of transducer range, with 200% overload ratings. Available torque ranges are from 10 ozf-in to 100,000 lbf-in. All units are shipped with an NIST traceable dead weight calibration performed in the makers' accredited laboratory (NVLAP Lab Code 200487-0).